ADVANCE High Efficiency Alternator 130A Silver - FD3S RX-7
ADVANCE
SKU: 79520
PN: HE130-013S
The best in alternator performance has just taken it to the next level. In addition to increased engine response and power this item will improve idle, low-mid torque and drivability. In addition, noise in the audio system will be reduced, power throughout the vehicle increased along with a cleaner burning, more fuel-efficient engine can be realized. Charge up your machine to full potential with this item while also adding a nice touch to the engine bay! Get this and all your JDM at RHDJapan!!
Brand: ADVANCE
Product: High Efficiency Alternator 130A - Silver
Part Num: HE130-013S

SPECIFICATIONS:
Power Generation (AMP):
- OEM: 100
- ADVANCE: 130
Coil: 3-Row Mitsubishi 9G
Regulator: Mitsubishi OEM IC
Color:
-Alternator: Silver
-Pulley: Gunmetal
Pulley: Light Weight Duralumin

PRODUCT NOTES:
cannot be used with OEM belt. Part Number 5PK1365 (593049-3900, 31110-RS8-004, MD338462) will be required for installation
Compatibility is from maker for JDM cars only. We don't guarantee fitment. Always do your own research before purchase.
Mazda RX-7 FD3S Type I 13B-REW (12/1991-09/1994)
Mazda RX-7 FD3S Type II 13B-REW (09/1994-03/1995)
Mazda RX-7 FD3S Type III 13B-REW (09/1994-01/1996)
Mazda RX-7 FD3S Type IV 13B-REW (01/1996-12/1998)
Mazda RX-7 FD3S Type V 13B-REW (01/1999-09/2000)
Mazda RX-7 FD3S Type VI 13B-REW (10/2000-08/2002)
Customers who bought this product also purchased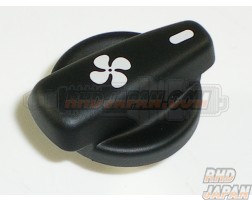 List Price: ¥33,000
Sale Price: ¥30,099
You Save: ¥2,901