Leg Motorsport Koneta Series Rear Door Glass Button Set Alumite Red - RX-8 SE3P
LEG MOTORSPORT
SKU: 285909
PN: LEG88003
These items are designed to replace the factory outer glass button on the rear doors. Unlike the factory items are prone to fade and wear over time these items have a vibrant alumite coloring which will provide a clean and stylish accent to the vehicle. Available in a couple different finishes for extra choice with customization preferences. Get this and all your JDM at RHDJapan!
Brand: Leg Motorsport
Product: Koneta Series Rear Door Glass Button Set Alumite Red - RX-8 SE3P
Part Num.: LEG88003

SPECIFICATIONS:
Series: Koneta
Material: Aluminum
Finish: Red Alumite
Included: 2pieces
Compatibility is from maker for JDM cars only. We don't guarantee fitment. Always do your own research before purchase. After-sale support does not include installation support.
Mazda RX-8 SE3P 13B-MSP (02/2003-03/2008)
Mazda RX-8 SE3P 13B-MSP (03/2008-04/2013)
Customers who bought this product also purchased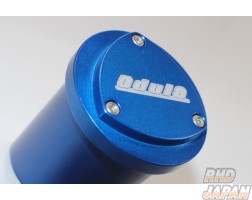 List Price: ¥47,300
Sale Price: ¥37,749
You Save: ¥9,551