Sard Ti-Z LSR EDITION Full Titanium Muffler - IS350 IS250
SARD
SKU: 77103
PN: 23001
This exhaust system has been developed to provide the ultimate combination of weight reduction, sports sound, and high-power output. Top level layout and construction allows for superior exhaust flow, premium materials used provide a distinct race look with refined exhaust note that can only be achieved with titanium. Tail touched with titanium welds and original logo mark finished with curled tail with the titanium burn. Quiet enough to cruise and have normal conversation and keeping an ear engine/road noise yet capable of most standard high tuned applications. Get this and all your JDM at RHDJapan!!
Brand: Sard
Product: Ti-Z LSR EDITION Full Titanium Muffler - IS350 IS250
Part Num.: 23001

SPECIFICATIONS:
Included: Full exhaust system along with silencers
Material: Titanium
Main Pipe Diameter (mm): 60.5
Muffler Type: Straight through
Tail Diameter (mm): 100 x4
Weight: 9.5KG (OEM: 18.6KG)

COMPATIBILITY NOTES:
- Sard states this is only for use with the LSR Aero Kit from SARD.
Compatibility is from maker for JDM cars only. We don't guarantee fitment. Always do your own research before purchase.
Lexus IS250 GSE20 4GR-FSE (09/2005-08/2006)
Lexus IS250 GSE25 4GR-FSE (09/2005-08/2006)
Lexus IS250C GSE20 4GR-FSE (09/2005-08/2006)
Lexus IS350 GSE21 2GR-FSE (09/2005-08/2006)
Customers who bought this product also purchased
List Price: ¥96,800
Sale Price: ¥71,729
You Save: ¥25,071
List Price: ¥6,820
Sale Price: ¥6,339
You Save: ¥481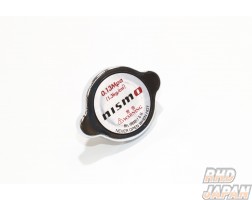 List Price: ¥3,520
Sale Price: ¥3,169
You Save: ¥351