STI Strut Shock Absorber Front Left - BE# BH#
STI
SKU: 96893
PN: ST2031066010
This is a high spec damper available from this exclusive company and come ready for the street/circuit/windy scene/drift with a wide array of adjustability. The single tube shell case design allows for a highly efficient, extremely accurate and durable damper. Get this and all your JDM at RHDJapan!!
Brand: STI
Product: Strut Shock Absorber Front Left - BE# BH#
Part Num: ST2031066010

SPECIFICATIONS:
Application: Front Left
Color: Cherry Red

- Damping Adjustment Levels (kgf) -
Damping Force Level 1: 270/134
Damping Force Level 2: 310/145
Damping Force Level 3: 332/152
Damping Force Level 4: 355/156


Compatibility is from maker for JDM cars only. We don't guarantee fitment. Always do your own research before purchase.
Subaru Legacy B4 BE5 Applied A EJ20 (06/1998-04/1999)
Subaru Legacy B4 BE5 Applied B EJ20 (05/1999-04/2000)
Subaru Legacy B4 BE5 Applied C EJ20 (05/2000-04/2001)
Subaru Legacy B4 BE5 Applied D EJ20 (05/2001-04/2003)
Subaru Legacy B4 BE9 Applied A EJ25 NA (06/1998-04/1999)
Subaru Legacy B4 BE9 Applied B EJ25 NA (05/1999-04/2000)
Subaru Legacy B4 BE9 Applied C EJ25 NA (05/2000-04/2001)
Subaru Legacy B4 BE9 Applied D EJ25 NA (05/2001-04/2002)
Subaru Legacy B4 BE9 Applied D EJ25 NA (05/2002-04/2003)
Subaru Legacy B4 BEE Applied D EZ30 (01/2001-04/2002)
Subaru Legacy B4 BEE Applied D EZ30 (05/2002-04/2003)
Subaru Legacy B4 BES Applied D EJ208 (11/2002-05/2003)
Subaru Legacy Touring Wagon BH5 Applied A EJ20 (06/1998-04/1999)
Subaru Legacy Touring Wagon BH5 Applied B EJ20 (05/1999-04/2000)
Subaru Legacy Touring Wagon BH5 Applied C EJ20 (05/2000-04/2001)
Subaru Legacy Touring Wagon BH5 Applied D EJ20 (05/2001-04/2002)
Subaru Legacy Touring Wagon BH5 Applied D EJ20 (05/2002-04/2003)
Subaru Legacy Touring Wagon BH9 Applied A EJ25 (06/1998-04/1999)
Subaru Legacy Touring Wagon BH9 Applied B EJ25 (05/1999-04/2000)
Subaru Legacy Touring Wagon BH9 Applied C EJ25 (05/2000-04/2001)
Subaru Legacy Touring Wagon BH9 Applied D EJ25 (05/2001-04/2002)
Subaru Legacy Touring Wagon BH9 Applied D EJ25 (05/2002-04/2003)
Subaru Legacy Touring Wagon BHC Applied A EJ25 (06/1998-04/1999)
Subaru Legacy Touring Wagon BHC Applied B EJ25 (05/1999-04/2000)
Subaru Legacy Touring Wagon BHC Applied C EJ25 (05/2000-04/2001)
Subaru Legacy Touring Wagon BHC Applied D EJ25 (05/2001-04/2002)
Subaru Legacy Touring Wagon BHC Applied D EJ25 (05/2002-04/2003)
Subaru Legacy Touring Wagon BHE Applied D EZ30 (01/2001-04/2002)
Subaru Legacy Touring Wagon BHE Applied D EZ30 (05/2002-04/2003)
Customers who bought this product also purchased
List Price: ¥23,100
Sale Price: ¥21,599
You Save: ¥1,501
List Price: ¥4,950
Sale Price: ¥4,879
You Save: ¥71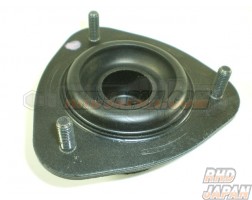 List Price: ¥4,950
Sale Price: ¥4,879
You Save: ¥71