Toda Racing High Power Timing Belt - 3S-GE
TODA RACING
SKU: 51909
PN: 06141-3SG-000
This belt is manufactured with high quality materials to give improved durability as well as reduced stretch degradation. A highly recommended maintenance item for any tuning application from light tune to the most demanding competition driving.
Get this and all your JDM at RHDJapan!!
Brand: Toda Racing
Product: High Power Timing Belt Toyota 3S-GE
Part Num: 06141-3SG-000

SPECIFICATIONS:
OEM Part Number: 13568-80015
Belt Size: 174Y25
Belt Structure:
- Rubber: Aramid Fiber + Nylon Fiber
- Core Wire: High strength H-NBR (High Saturation)
- Tooth Cloth: A Special small diameter glass cord for high strength

PRODUCT NOTES:
Toda high power timing belt (vs. standard belt)
Resistance to cutting : approx. 3.5 ~ 4 times
Heat resistance : approx. 2.5 ~ 3 times
Tooth integrity : approx. 3.0 ~ 4 times
Resistance to abrasion : approx. 2.5 ~ 3 times

COMPATIBILITY NOTES:
- SW20: Only Type V (after 12/97).
- SXA10G, SXA10W: Only vehicles after 5/98


Compatibility is from maker for JDM cars only. We don't guarantee fitment. Always do your own research before purchase.
Toyota Altezza SXE10 3S-GE (05/2001-03/2005)
Toyota Altezza SXE10 3S-GE (10/1998-04/2001)
Toyota Caldina ST215G 3S-GE (01/2000-08/2002)
Toyota Caldina ST215G 3S-GE (09/1997-01/2000)
Toyota MR-2 SW20 Type V 3S-GE (12/1997-10/1999)
Toyota RAV4 SXA10G 3S-GE (05/1994-05/2000)
Toyota RAV4 SXA10W 3S-GE (05/1994-05/2000)
Customers who bought this product also purchased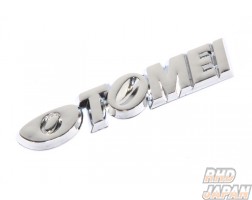 List Price: ¥2,200
Sale Price: ¥2,069
You Save: ¥131
List Price: ¥115,060
Sale Price: ¥91,819
You Save: ¥23,241