ADVANCE Black Alternator 130A - JZA80 JZX90 JZX100 JZS15# JZS16#
ADVANCE
SKU: 77474
PN: BA-JZ130
This will improve idle, response, low-mid torque and drivability. In addition, noise in the audio system will be reduced, power to the lights increased and a cleaner burning, more fuel-efficient engine can be realized
Get this and all your JDM at RHDJapan!!
Brand: ADVANCE
Product: Black Alternator 130A - JZA80 JZX90 JZX100 JZS15# JZS16#
Part Num: BA-JZ130

SPECIFICATIONS:
Power Generation:
- OEM: 80
- ADVANCE: 130
Compatibility is from maker for JDM cars only. We don't guarantee fitment. Always do your own research before purchase. After-sale support does not include installation support.
Toyota Aristo JZS160 2JZ-GE (08/1997-07/2000)
Toyota Aristo JZS160 2JZ-GE (07/2000-12/2004)
Toyota Aristo JZS161 2JZ-GTE (08/1997-07/2000)
Toyota Aristo JZS161 2JZ-GTE (07/2000-12/2004)
Toyota Crown JZS151 1JZ-GE (08/1995-06/1997)
Toyota Crown JZS151 1JZ-GE (07/1997-09/1999)
Toyota Crown JZS153 2JZ-GE (12/1995-06/1997)
Toyota Crown JZS153 2JZ-GE (07/1997-09/1999)
Toyota Crown JZS155 2JZ-GE (08/1995-06/1997)
Toyota Crown JZS155 2JZ-GE (07/1997-09/1999)
Toyota Crown JZS157 2JZ-GE (08/1998-09/1999)
Toyota Mark II/Chaser/Cresta JZX100 1JZ-GE (09/1996-07/1998)
Toyota Mark II/Chaser/Cresta JZX100 1JZ-GE (08/1998-09/2000)
Toyota Mark II/Chaser/Cresta JZX100 1JZ-GTE (09/1996-07/1998)
Toyota Mark II/Chaser/Cresta JZX100 1JZ-GTE (08/1998-09/2000)
Toyota Mark II/Chaser/Cresta JZX90 1JZ-GE (10/1992-08/1994)
Toyota Mark II/Chaser/Cresta JZX90 1JZ-GE (09/1994-08/1996)
Toyota Mark II/Chaser/Cresta JZX90 1JZ-GTE (10/1992-08/1994)
Toyota Mark II/Chaser/Cresta JZX90 1JZ-GTE (09/1994-08/1996)
Toyota Soarer JZZ31 2JZ-GE (01/1994-07/1996)
Toyota Soarer JZZ31 2JZ-GE (08/1996-07/1997)
Toyota Soarer JZZ31 2JZ-GE (08/1997-03/2001)
Toyota Supra JZA80 2JZ-GE (05/1993-07/1994)
Toyota Supra JZA80 2JZ-GE (08/1994-03/1996)
Toyota Supra JZA80 2JZ-GE (04/1996-07/1997)
Toyota Supra JZA80 2JZ-GE (08/1997-08/2002)
Toyota Supra JZA80 2JZ-GTE (05/1993-07/1994)
Toyota Supra JZA80 2JZ-GTE (08/1994-03/1996)
Toyota Supra JZA80 2JZ-GTE (04/1996-07/1997)
Toyota Supra JZA80 2JZ-GTE (08/1997-08/2002)
Customers who bought this product also purchased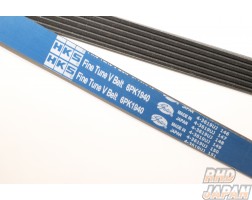 List Price: ¥82,830
Sale Price: ¥75,549
You Save: ¥7,281