ADVANCE Black Alternator 90A - AE86 AE92
ADVANCE
SKU: 77480
PN: BA-AE86
This will improve idle, response, low-mid torque and drivability. In addition, noise in the audio system will be reduced, power to the lights increased and a cleaner burning, more fuel-efficient engine can be realized
Get this and all your JDM at RHDJapan!!
Brand: ADVANCE
Product: Black Alternator 90A - AE86 AE92
Part Num: BA-AE86

SPECIFICATIONS:
Power Generation:
- OEM: 60
- ADVANCE: 90
Compatibility is from maker for JDM cars only. We don't guarantee fitment. Always do your own research before purchase.
Toyota Levin/Trueno AE86 4A-GE (05/1983-10/1985)
Toyota Levin/Trueno AE86 4A-GE (10/1985-04/1987)
Toyota Levin/Trueno AE92 4A-GE (05/1987-04/1989)
Toyota Levin/Trueno AE92 4A-GE (05/1989-05/1991)
Customers who bought this product also purchased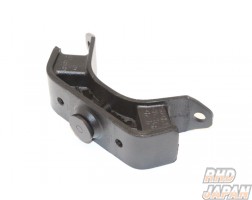 List Price: ¥4,950
Sale Price: ¥3,869
You Save: ¥1,081
List Price: ¥2,750
Sale Price: ¥2,149
You Save: ¥601