Nismo Oil Filter Veruspeed NS5 - UNF3/4-16 65D
NISMO
SKU: 56084
PN: 15208-RN021
This item adopts a Density Inclination Structure, in which the filter weave becomes closer towards the center. The filter provides both longer life, and better filtration as the bigger particles are caught near the surface, and the tiny particles are caught in the fine mesh near the center, this 3d filtration greatly increases the effective filtration area. The physical filtration area was enlarged by optimizing the furnace shape, and the improvement of the filter efficiency was achieved by the same measure. Get this and all your JDM at RHDJapan!!
Brand: Nismo
Product: S-Tune Oil Filter Veruspeed NS5
Part Num: 15208-RN021

SPECIFICATIONS:
Size Spec: UNF3/4-16 65D
Performance comparison with Stock engine oil filter:
Pressure loss: Providing about a 21% decrease > Better oil pressure.
Filter efficiency: Increase of more than 24% > Improvement of oil purity.
Resisting pressure strength: More than 10% improvement > High viscosity oil.
Life time: Increased about 37%. > Longevity improved.
Nissan 180SX KPS13 SR20DE (01/1991-12/1993)
Nissan 180SX KPS13 SR20DE (08/1996-12/1998)
Nissan 180SX RPS13 SR20DET (01/1991-12/1993)
Nissan 180SX RPS13 SR20DET (01/1994-07/1996)
Nissan 180SX RPS13 SR20DET (08/1996-12/1998)
Nissan 180SX RS13 CA18DE (04/1989-01/1991)
Nissan 180SX RS13 CA18DET (04/1989-01/1991)
Nissan Avenir PNW10 SR20DE (05/1990-12/1992)
Nissan Avenir PNW10 SR20DE (01/1993-10/1994)
Nissan Avenir PNW10 SR20DE (11/1994-07/1995)
Nissan Avenir PW10 SR20DE (05/1990-12/1992)
Nissan Avenir PW10 SR20DE (01/1993-10/1994)
Nissan Avenir PW10 SR20DE (11/1994-07/1995)
Nissan Avenir W10 SR18DE (01/1993-10/1994)
Nissan Avenir W10 SR18DE (11/1994-07/1995)
Nissan Avenir W10 SR18Di (05/1990-12/1992)
Nissan Avenir Salut! PNW10 SR20DE (08/1995-07/1998)
Nissan Avenir Salut! PNW10 SR20DET (08/1995-07/1998)
Nissan Avenir Salut! PW10 SR20DE (08/1995-07/1998)
Nissan Avenir Salut! W10 SR18DE (08/1995-07/1998)
Nissan Bluebird EU13 SR18DE (09/1991-01/1996)
Nissan Bluebird HNU13 SR20DE (09/1991-01/1996)
Nissan Bluebird HNU13 SR20DET (09/1991-01/1996)
Nissan Bluebird HU13 SR20DE (09/1991-01/1996)
Nissan Bluebird PU13 KA24DE (09/1991-01/1996)
Nissan Bluebird SU13 CD20 (09/1991-01/1996)
Nissan Bluebird U13 GA16DS (09/1991-01/1996)
Nissan Cedric/Gloria ENY33 RB25DET (06/1997-05/1999)
Nissan Cedric/Gloria ENY34 RB25DET (06/1999-11/2001)
Nissan Cedric/Gloria ENY34 RB25DET (12/2001-10/2004)
Nissan Cube ANZ10 CGA3DE (11/1999-08/2000)
Nissan Cube ANZ10 CGA3DE (09/2000-09/2002)
Nissan Cube AZ10 CGA3DE (11/1999-08/2000)
Nissan Cube AZ10 CGA3DE (09/2000-09/2002)
Nissan Cube BNZ11 CR14DE (10/2002-04/2005)
Nissan Cube BNZ11 CR14DE (05/2005-12/2006)
Nissan Cube BNZ11 CR14DE (01/2007-10/2008)
Nissan Cube BZ11 CR14DE (10/2002-04/2005)
Nissan Cube BZ11 CR14DE (05/2005-12/2006)
Nissan Cube BZ11 CR14DE (01/2007-10/2008)
Nissan Cube Z10 CG13DE (02/1998-10/1999)
Nissan Cube Cubic BGZ11 CR14DE (09/2003-05/2005)
Nissan Cube Cubic BGZ11 CR14DE (05/2005-01/2007)
Nissan Cube Cubic BGZ11 CR14DE (01/2007-11/2008)
Nissan Fairlady Z CZ32 VG30DETT (07/1989-07/1993)
Nissan Fairlady Z CZ32 VG30DETT (08/1993-09/1994)
Nissan Fairlady Z CZ32 VG30DETT (10/1994-12/1996)
Nissan Fairlady Z CZ32 VG30DETT (01/1997-07/2000)
Nissan Fairlady Z GCZ32 VG30DETT (07/1989-07/1993)
Nissan Fairlady Z GCZ32 VG30DETT (08/1993-09/1994)
Nissan Fairlady Z GCZ32 VG30DETT (10/1994-12/1996)
Nissan Fairlady Z GCZ32 VG30DETT (01/1997-07/2000)
Nissan Fairlady Z GZ32 VG30DE (07/1989-07/1993)
Nissan Fairlady Z GZ32 VG30DE (08/1993-09/1994)
Nissan Fairlady Z GZ32 VG30DE (10/1994-12/1996)
Nissan Fairlady Z GZ32 VG30DE (01/1997-07/2000)
Nissan Fairlady Z Z32 VG30DE (07/1989-07/1993)
Nissan Fairlady Z Z32 VG30DE (08/1993-09/1994)
Nissan Fairlady Z Z32 VG30DE (10/1994-12/1996)
Nissan Fairlady Z Z32 VG30DE (01/1997-07/2000)
Nissan Largo CW30 KA24DE (05/1993-10/1996)
Nissan Largo CW30 KA24DE (10/1996-06/1999)
Nissan Largo NW30 KA24DE (05/1993-06/1999)
Nissan Largo VNW30 CD20ETi (08/1995-06/1999)
Nissan Largo VNW30 CD20Ti (05/1993-07/1995)
Nissan Largo W30 KA24DE (05/1993-10/1996)
Nissan Largo W30 KA24DE (10/1996-06/1999)
Nissan Laurel GC35 RB25DE (06/1997-08/2002)
Nissan Laurel GC35 RB25DET (06/1997-08/2002)
Nissan Laurel GCC35 RB25DET (06/1997-08/2002)
Nissan Laurel GNC35 RB25DE (06/1997-08/2002)
Nissan Laurel HC35 RB20DE (06/1997-08/2002)
Nissan Leopard XJ Four JENY33 RB25DET (10/1997-06/1999)
Nissan March AK11 CGA3DE (11/1999-02/2002)
Nissan March AK12 CR12DE (02/2002-04/2004)
Nissan March AK12 CR12DE (04/2004-08/2005)
Nissan March AK12 CR12DE (08/2005-06/2007)
Nissan March AK12 CR12DE (06/2007~)
Nissan March ANK11 CGA3DE (11/1999-02/2002)
Nissan March BK12 CR14DE (02/2002-04/2004)
Nissan March BNK12 CR14DE (09/2002-04/2004)
Nissan March BNK12 CR14DE (04/2004-08/2005)
Nissan March BNK12 CR14DE (08/2005-06/2007)
Nissan March BNK12 CR14DE (06/2007-06/2010)
Nissan March HK11 CG13DE (02/1992-11/1995)
Nissan March HK11 CG13DE (12/1995-05/1997)
Nissan March HK11 CG13DE (05/1997-11/1999)
Nissan March HK11 CG13DE (11/1999-02/2002)
Nissan March K11 CG10DE (02/1992-11/1995)
Nissan March K11 CG10DE (12/1995-05/1997)
Nissan March K11 CG10DE (05/1997-11/1999)
Nissan March K11 CG10DE (11/1999-02/2002)
Nissan March K12 CR10DE (02/2002-04/2004)
Nissan Presea HR10 SR20DE (06/1990-06/1992)
Nissan Presea HR10 SR20DE (06/1992-06/1993)
Nissan Presea PR10 SR18DE (06/1992-06/1993)
Nissan Presea PR10 SR18Di (06/1990-06/1992)
Nissan Primera FHP10 SR20DE (10/1989-08/1992)
Nissan Primera FHP10 SR20DE (09/1992-08/1994)
Nissan Primera FHP10 SR20DE (09/1994-08/1995)
Nissan Primera HNP10 SR20DE (10/1989-08/1992)
Nissan Primera HNP10 SR20DE (09/1992-08/1994)
Nissan Primera HNP10 SR20DE (09/1994-08/1995)
Nissan Primera HP10 SR20DE (10/1989-08/1992)
Nissan Primera HP10 SR20DE (09/1992-08/1994)
Nissan Primera HP10 SR20DE (09/1994-08/1995)
Nissan Primera P10 SR18DE (10/1989-08/1992)
Nissan Primera P10 SR18DE (09/1992-08/1994)
Nissan Primera P10 SR18DE (09/1994-08/1995)
Nissan Pulsar HN14 SR18DE (08/1990-08/1992)
Nissan Pulsar HN14 SR18DE (09/1992-01/1995)
Nissan Pulsar RNN14 SR20DET (08/1990-08/1992)
Nissan Pulsar RNN14 SR20DET (09/1992-01/1995)
Nissan Silvia PS13 SR20DE (01/1991-10/1993)
Nissan Silvia PS13 SR20DET (01/1991-10/1993)
Nissan Silvia S13 CA18DE (05/1988-01/1991)
Nissan Silvia S13 CA18DET (05/1988-01/1991)
Nissan Skyline ECR32 RB25DE (08/1991-08/1993)
Nissan Skyline ECR33 RB25DET (08/1993-01/1995)
Nissan Skyline ECR33 RB25DET (01/1995-01/1996)
Nissan Skyline ECR33 RB25DET (01/1996-05/1998)
Nissan Skyline ENR33 RB25DE (08/1993-01/1995)
Nissan Skyline ENR33 RB25DE (01/1995-01/1996)
Nissan Skyline ENR33 RB25DE (01/1996-05/1998)
Nissan Skyline ENR34 RB25DE (05/1998-08/2000)
Nissan Skyline ENR34 RB25DE (08/2000-06/2001)
Nissan Skyline ER33 RB25DE (08/1993-01/1995)
Nissan Skyline ER33 RB25DE (01/1995-01/1996)
Nissan Skyline ER33 RB25DE (01/1996-05/1998)
Nissan Skyline ER34 RB25DE (05/1998-08/2000)
Nissan Skyline ER34 RB25DE (08/2000-06/2001)
Nissan Skyline ER34 RB25DET (05/1998-08/2000)
Nissan Skyline ER34 RB25DET (08/2000-06/2001)
Nissan Skyline HCR32 RB20DET (05/1989-08/1991)
Nissan Skyline HCR32 RB20DET (08/1991-08/1993)
Nissan Skyline HNR32 RB20DET (05/1989-08/1991)
Nissan Skyline HNR32 RB20DET (08/1991-08/1993)
Nissan Skyline HR32 RB20DE (05/1989-08/1991)
Nissan Skyline HR32 RB20DE (08/1991-08/1993)
Nissan Skyline HR32 RB20E (05/1989-08/1991)
Nissan Skyline HR32 RB20E (08/1991-08/1993)
Nissan Skyline HR33 RB20E (08/1993-01/1995)
Nissan Skyline HR33 RB20E (01/1995-01/1996)
Nissan Skyline HR33 RB20E (01/1996-05/1998)
Nissan Skyline HR34 RB20DE (05/1998-08/2000)
Nissan Skyline HR34 RB20DE (08/2000-06/2001)
Nissan Skyline GT-R BCNR33 RB26DETT (01/1995-01/1996)
Nissan Skyline GT-R BCNR33 RB26DETT (01/1996-02/1997)
Nissan Skyline GT-R BCNR33 RB26DETT (02/1997-05/1998)
Nissan Skyline GT-R BNR32 RB26DETT (08/1989-08/1991)
Nissan Skyline GT-R BNR32 RB26DETT (08/1991-02/1993)
Nissan Skyline GT-R BNR32 RB26DETT (02/1993-12/1994)
Nissan Skyline GT-R BNR34 RB26DETT (01/1999-08/2000)
Nissan Skyline GT-R BNR34 RB26DETT (08/2000-10/2000)
Nissan Skyline GT-R BNR34 RB26DETT (10/2000-08/2002)
Nissan Stagea WGC34 RB25DE (10/1996-07/1997)
Nissan Stagea WGC34 RB25DE (08/1997-07/1998)
Nissan Stagea WGC34 RB25DE (08/1998-09/2001)
Nissan Stagea WGC34 RB25DET (08/1998-09/2001)
Nissan Stagea WGNC34 RB25DE (10/1996-07/1997)
Nissan Stagea WGNC34 RB25DE (08/1997-07/1998)
Nissan Stagea WGNC34 RB25DE (08/1998-09/2001)
Nissan Stagea WGNC34 RB25DET (10/1996-07/1997)
Nissan Stagea WGNC34 RB25DET (08/1997-07/1998)
Nissan Stagea WGNC34 RB25DET (08/1998-09/2001)
Nissan Stagea WGNC34 RB26DETT (11/1997-07/1998)
Nissan Stagea WGNC34 RB26DETT (08/1998-09/2001)
Nissan Stagea WHC34 RB20DE (08/1997-07/1998)
Nissan Stagea WHC34 RB20DE (08/1998-09/2001)
Nissan Stagea WHC34 RB20E (10/1996-07/1997)
Customers who bought this product also purchased
List Price: ¥7,150
Sale Price: ¥6,381
You Save: ¥769
List Price: ¥7,150
Sale Price: ¥6,381
You Save: ¥769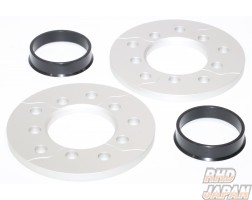 List Price: ¥14,080
Sale Price: ¥13,299
You Save: ¥781