Project Mu SCR-PRO Brake Rotor Set Front - CP9A CT9A
PROJECT MU
SKU: 64465
PN: GPRM045
These are designed specifically for high horsepower output vehicles. SCR-PRO rotors are constructed as a two-piece rotor design. SCR-PRO rotors are developed from super tough FC Cast Iron Material and are heat-treated for reliability, durability and thermal stability under aggressive driving. The affixed bell housing is made from a billet aluminum alloy for strength as well as reduction of unsprung weight. Project Mu SCR-PRO rotors are available as front and rear replacements including vehicles with the factory Brembo calipers. They are manufactured from the factory featuring a slotted and dimpled surface to facilitate better pad wear and maximize cooling and braking performance. SCR-PRO rotors also feature a specially designed internal vane to improve heat dissipation from the rotors. Get this and all your JDM at RHDJapan!
Brand: Project Mu
Product: SCR-PRO Front Rotors - CP9A CT9A
Part Num: GPRM045

SPECIFICATIONS:
Included: Left and Right
Application: Front Brakes
Structure: 2 Pieces
Slits: Straight/Eight slits per side; sixteen on both sides
Materials:
- Disc: High-alloy high-carbon FC cast iron
- Bell Housing: Aluminum alloy
Dimensions (mm):
- O-D: 320
- Thickness: 30
- P.C.D.: 114.3
- Holes: 5
- Height: +1
- C.Bore: 69.4

COMPATIBILITY NOTES:
- CT9A: Only for GSR models equipped with stock OEM Brembo calipers
Compatibility is from maker for JDM cars only. We don't guarantee fitment. Always do your own research before purchase.
Mitsubishi Lancer Evolution IX CT9A 4G63 (03/2005-03/2007)
Mitsubishi Lancer Evolution V CP9A 4G63 (01/1998-12/1998)
Mitsubishi Lancer Evolution VI CP9A 4G63 (01/1999-11/1999)
Mitsubishi Lancer Evolution VII CT9A 4G63 (02/2001-12/2002)
Mitsubishi Lancer Evolution VIII CT9A 4G63 (01/2003-02/2005)
Customers who bought this product also purchased
List Price: ¥55,000
Sale Price: ¥37,629
You Save: ¥17,371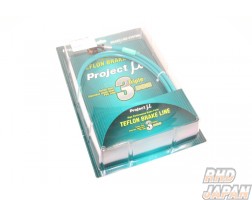 List Price: ¥28,600
Sale Price: ¥19,569
You Save: ¥9,031