326 Power 3D☆STAR Center Attachment for OEM Option Rear Under Spoiler - Silvia S15
326 POWER
SKU: 286945
This set is designed to work in conjunction with the OEM Dealer Option Rear Bumper Side Under Spoilers. Continuation of the spoilers along the center section provides great low-down sports styling. Get this and all your JDM at RHDJapan!
Brand: 326 Power
Product: 3D☆STAR Center Attachment for OEM Option Rear Under Spoiler - Silvia S15
Part Num.: Center Attachment: S15

SPECIFICATIONS:
Series: 3D☆STAR
Material: FRP
Finish: Primer Gel Coat
Compatibility is from maker for JDM cars only. We don't guarantee fitment. Always do your own research before purchase.
Toyota 86 ZN6 FA20 (04/2012-08/2016)
Customers who bought this product also purchased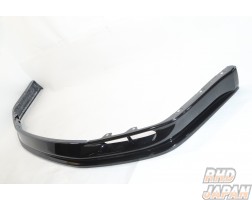 List Price: ¥49,500
Sale Price: ¥46,839
You Save: ¥2,661
List Price: ¥121,000
Sale Price: ¥117,249
You Save: ¥3,751