ARD Low Resistance High Output Alternator Blue - FD3S
ARD
SKU: 140060
PN: RR150-FD3S-9G Blue
This item will replace the factory alternator providing a high quality cost effective upgrade. ARD Custom is the second brand for Alternator specialist shop ADVANCE which focuses on rebuilding and upgrading using the factory core. Utilizing the factory core with advanced technologies and highly skilled craftsmanship provides great quality at great cost performance. The low resistance coil high output features will provide a bump throughout the whole electronic system resulting in a wide array of positive effects including improved fuel economy, steady idle, quicker response even increased power. In addition, noise in the audio system will be reduced, power to the lights increased and a cleaner burning, more fuel-efficient engine can be realized
Get this and all your JDM at RHDJapan!!
Brand: ARD Custom
Product: Low Resistance High Output Alternator Blue - FD3S
Part Num: RR150-FD3S-9G Blue

SPECIFICATIONS:
Power Generation (Amps):
- OEM: 100
- ARD: 150
Pulley Material: Iron
Compatibility is from maker for JDM cars only. We don't guarantee fitment. Always do your own research before purchase.
Mazda RX-7 FD3S Type I 13B-REW (12/1991-09/1994)
Mazda RX-7 FD3S Type II 13B-REW (09/1994-03/1995)
Mazda RX-7 FD3S Type III 13B-REW (09/1994-01/1996)
Mazda RX-7 FD3S Type IV 13B-REW (01/1996-12/1998)
Mazda RX-7 FD3S Type V 13B-REW (01/1999-09/2000)
Mazda RX-7 FD3S Type VI 13B-REW (10/2000-08/2002)
Customers who bought this product also purchased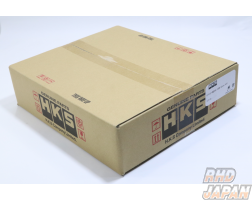 List Price: ¥24,200
Sale Price: ¥23,459
You Save: ¥741
List Price: ¥10,780
Sale Price: ¥10,176
You Save: ¥604