RE-Amemiya AD Facer 9 Oil Cooler Ducts - FD3S
RE-AMEMIYA
SKU: 51275
PN: DI-022130-005
Deliver the maximum amount of air possible to your AD Facer 9 Front Bumper fitted FD3S's oil coolers. Production FD3S's didn't come out the factory with Oil Cooler Ducts until the Type V (99 ~ 02). Give your older model FD the cooling care it needs with RE-Amemiya's Oil Cooler Ducts. Get this and all your JDM at RHDJapan!!
Brand: RE-Amemiya
Product: AD Facer 9 Oil Cooler Ducts - FD3S
Part Num.: DI-022130-005

SPECIFICATIONS:
Included: Left and Right
Type: AD Facer 9

COMPATIBILITY NOTES:
Product designed for the use with only the use with RE-Amemiya AD Facer 9 Front Bumper.
Compatibility is from maker for JDM cars only. We don't guarantee fitment. Always do your own research before purchase.
Mazda RX-7 FD3S Type I 13B-REW (12/1991-09/1994)
Mazda RX-7 FD3S Type II 13B-REW (09/1994-03/1995)
Mazda RX-7 FD3S Type III 13B-REW (09/1994-01/1996)
Mazda RX-7 FD3S Type IV 13B-REW (01/1996-12/1998)
Mazda RX-7 FD3S Type V 13B-REW (01/1999-09/2000)
Mazda RX-7 FD3S Type VI 13B-REW (10/2000-08/2002)
Customers who bought this product also purchased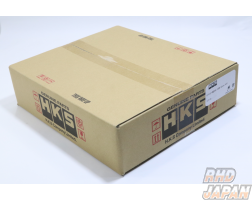 List Price: ¥24,200
Sale Price: ¥23,459
You Save: ¥741