Nismo High-Flow Volume Injector Top-feed - 600cc Purple
NISMO
SKU: 11077
PN: 16600-RRR60
This item can be used with the HKS AIC, Trust Rebic, any other injector controller or as replacements for bad worn out injectors (only if your vehicle uses these injectors). The listed price is for one injector, please add as many as needed to your shopping cart. Get this and all your JDM at RHDJapan!!
Brand: Nismo
Product: Nismo High-Flow Volume Injector Top-feed - 600cc Purple
Part Num: 16600-RRR60

SPECIFICATIONS:
Included: QTY 1
Construction: Top-feed type
Output volume (cc/min, 3.0kg/cm2): 600
Connector color: Purple
Indicator color: -
Type: Low resistance
Remarks: O-ring (in side), insulator

PRODUCT NOTES:
- Requires ECU upgrade
- Low-resistance type: Type with internal resistor to reduce the suitable operating voltage (approx. 5V types are most common)

Compatibility is from maker for JDM cars only. We don't guarantee fitment. Always do your own research before purchase.
Nissan 180SX RS13 CA18DE (04/1989-01/1991)
Nissan 180SX RS13 CA18DET (04/1989-01/1991)
Nissan March EK10 MA09ERT (01/1989-02/1991)
Nissan Pulsar RNN14 SR20DET (08/1990-08/1992)
Nissan Pulsar RNN14 SR20DET (09/1992-01/1995)
Nissan Silvia S13 CA18DE (05/1988-01/1991)
Nissan Silvia S13 CA18DET (05/1988-01/1991)
Nissan Skyline ECR32 RB25DE (08/1991-08/1993)
Nissan Skyline GT-R BCNR33 RB26DETT (01/1995-01/1996)
Nissan Skyline GT-R BCNR33 RB26DETT (01/1996-02/1997)
Nissan Skyline GT-R BCNR33 RB26DETT (02/1997-05/1998)
Nissan Skyline GT-R BNR32 RB26DETT (02/1993-12/1994)
Nissan Skyline GT-R BNR32 RB26DETT (08/1989-08/1991)
Nissan Skyline GT-R BNR32 RB26DETT (08/1991-02/1993)
Nissan Skyline GT-R BNR34 RB26DETT (01/1999-08/2000)
Nissan Skyline GT-R BNR34 RB26DETT (08/2000-10/2000)
Nissan Skyline GT-R BNR34 RB26DETT (10/2000-08/2002)
Nissan Skyline HCR32 RB20DET (05/1989-08/1991)
Nissan Skyline HCR32 RB20DET (08/1991-08/1993)
Nissan Skyline HNR32 RB20DET (05/1989-08/1991)
Nissan Skyline HNR32 RB20DET (08/1991-08/1993)
Nissan Skyline HR32 RB20DE (05/1989-08/1991)
Nissan Skyline HR32 RB20DE (08/1991-08/1993)
Nissan Skyline HR32 RB20E (05/1989-08/1991)
Nissan Skyline HR32 RB20E (08/1991-08/1993)
Nissan Skyline HR33 RB20E (01/1995-01/1996)
Nissan Skyline HR33 RB20E (01/1996-05/1998)
Nissan Skyline HR33 RB20E (08/1993-01/1995)
Nissan Stagea WGNC34 RB26DETT (08/1998-09/2001)
Nissan Stagea WGNC34 RB26DETT (11/1997-07/1998)
Customers who bought this product also purchased
List Price: ¥74,800
Sale Price: ¥68,219
You Save: ¥6,581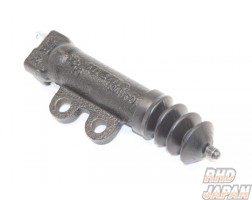 List Price: ¥14,300
Sale Price: ¥11,819
You Save: ¥2,481