Nismo Metal Main Center Bearing 1.823mm - #10 #N10 K#N10 B#10 C120
NISMO
SKU: 55762
PN: 12247-H2310
This item is designed with superior materials and finish developed for improved durability in higher revving and increased power engines. Available in a variety of different thicknesses to provide best match in clearance with either on new or used parts. The listed price is for one bearing, please add as many as you require to the shopping cart. Get this and all your JDM at RHDJapan!!
Brand: Nismo
Product: Metal Main Center Bearing 1.823mm - #10 #N10 K#N10 B#10 C120
Part Num: 12247-H2310

SPECIFICATIONS:
Included: QTY 1 (4 needed per car)
Bearing thickness (mm): 1.823~1.831
Compatible engine: A Series
Thickness: aprox. 1.83
Material: F770
Position: Main Center
Size:
- A: 54.67
- B: 23.05
- C: 4.0
- D: 3.0
- E: 1.4
- F: 5.6
- G: 26.9
- H: 68.0
Compatibility is from maker for JDM cars only. We don't guarantee fitment. Always do your own research before purchase.
Nissan Cherry E10 A12 (10/1970-09/1974)
Nissan Cherry F10 A12 (09/1974-09/1978)
Nissan Cherry F10 A14 (09/1974-09/1978)
Nissan Pulsar HN10 A14 (05/1978-05/1980)
Nissan Pulsar HN10 A14 (05/1980-03/1981)
Nissan Pulsar KHN10 A14 (05/1978-05/1980)
Nissan Pulsar KHN10 A14 (05/1980-03/1981)
Nissan Pulsar KYN10 A12 (05/1978-05/1980)
Nissan Pulsar KYN10 A12 (05/1980-03/1981)
Nissan Pulsar YN10 A12 (05/1978-05/1980)
Nissan Pulsar YN10 A12 (05/1980-03/1981)
Nissan Sunny B210 A12 (05/1973-02/1976)
Nissan Sunny B210 A13 (05/1973-02/1976)
Nissan Sunny B210 A14 (05/1973-02/1976)
Nissan Sunny B310 A12A (11/1977-09/1981)
Nissan Sunny B310 A13 (11/1977-09/1981)
Nissan Sunny B310 A15 (11/1977-09/1981)
Nissan Vanette C120 A12 (11/1978-11/1988)
Customers who bought this product also purchased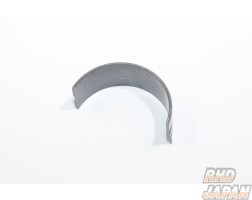 List Price: ¥1,650
Sale Price: ¥1,549
You Save: ¥101
List Price: ¥1,650
Sale Price: ¥1,549
You Save: ¥101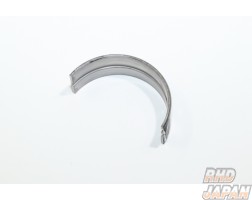 List Price: ¥1,650
Sale Price: ¥1,549
You Save: ¥101