Trust Greddy Steering Wheel Black Edition - Deep Type
TRUST GREDDY
SKU: 270388
PN: 16600004
This is the all-black version of deep offset steering wheel release from the legend of tuning parts TRUST / GReddy. With some of the most extensive knowledge from decades of experience they have put together the ultimate combination of size, offset and grip design for all around comfort and performance. Full black concept uses all black materials and accents being simple and sophisticated. A timeless design that can match just about any cockpit and driving application.
Brand: Trust Greddy
Product: Steering Wheel Black Edition - Deep Type
Part Number: 16600004

SPECIFICATIONS:
Diameter (mm): 340
Spoke Color: Black Alumite
Grip Material: Black Leather
Offset (mm): 80
Stitch: Black
Stitch Pattern: Euro Black
PCD (mm): 70
JAN Code: 4991995809463

PRODUCT NOTES:
Vehicle specific boss kit/hub adapter required for installation
Compatibility is from maker for JDM cars only. We don't guarantee fitment. Always do your own research before purchase. After-sale support does not include installation support.
Universal
Customers who bought this product also purchased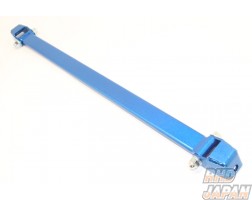 List Price: ¥12,100
Sale Price: ¥9,289
You Save: ¥2,811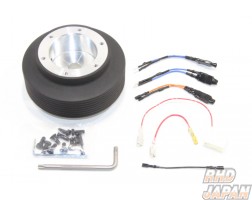 List Price: ¥16,500
Sale Price: ¥13,289
You Save: ¥3,211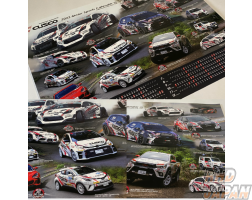 List Price: ¥550
Sale Price: ¥519
You Save: ¥31